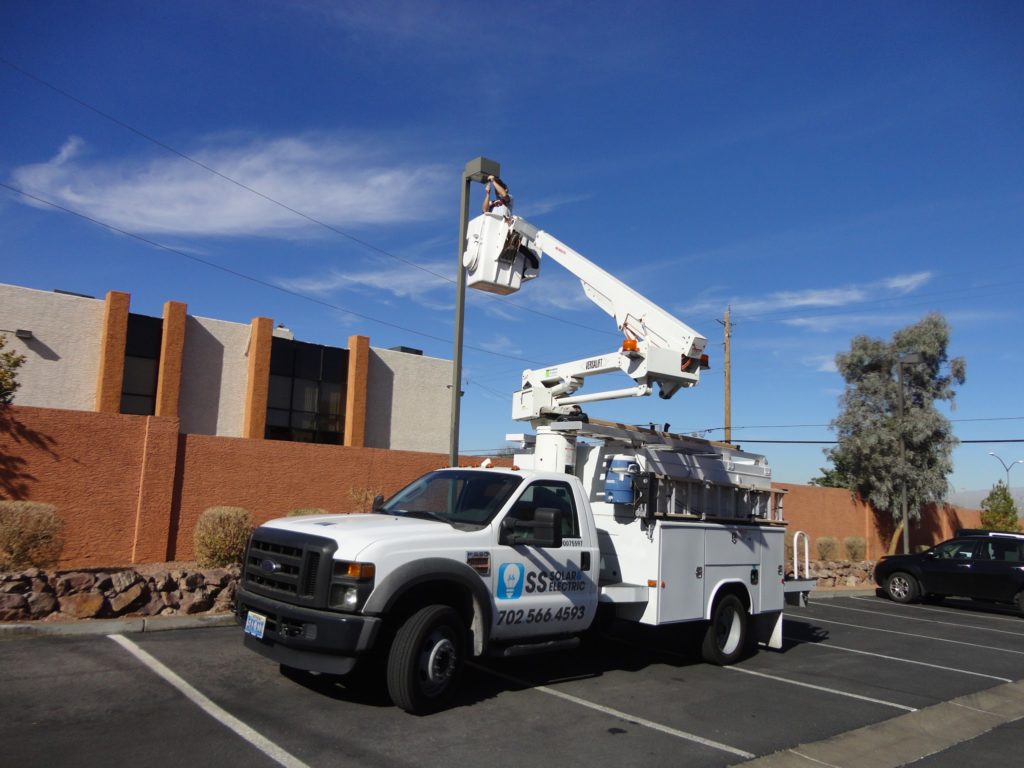 Traditional lighting maintenance
If you have a traditional parking lot lighting system that needs work, we can help. If you have privately owned street lights, we can service them too. Is there outdoor area lighting in your community that needs help, we got you covered.  
LED lighting upgrades
Have you considered changing out those old parking lot lights for new brighter more efficient LED lighting. We can  provide better lighting while using less energy, lowering your power bill, and helping everyone feel safer.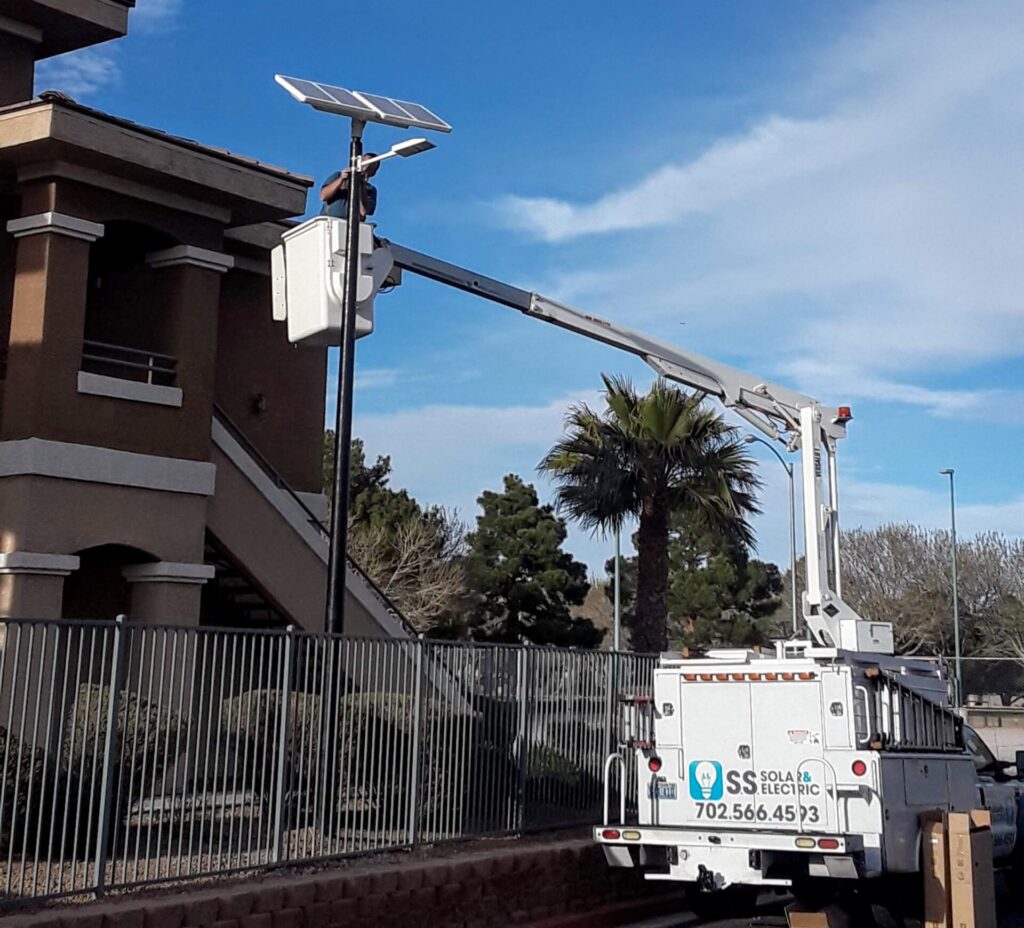 Solar Powered Street Lights
We specialize in the sales and installation of Sunna Design solar powered street lights. Virtually any area that gets adequate sunshine in the day can be illuminated at night. No trenches, no power bill. If you have the sunshine, we have a light for your needs.